Let's imagine the future together!
You'll learn from keynote speakers and quick fire panels.
Agenda and timings subject to change.
Welcome
8.30am: Doors open
9.00am: Welcome from Greg Harford, Retail NZ Chief Executive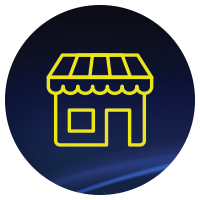 Session 1:
Revolutionising retail
It's what we're here to do, so lets set the scene. Hear from experts about what is
happening now with retail globally and what to expect in the not-so-distant future.
We want you to see trends that are being seen now and where they are leading us
in the future. This is sure to set the scene for the day.

9.05am: International keynote speaker
The Retail:Tech revolution
David Gosman (HP) from USA

9.40am: Guest speaker
NZ payment landscape
Dan Symons (Westpac)

10.15am: Retailer Ex
Augmented reality & personalised shopping experiences
Join Plattar and Spa World as they take you through the 3D & Web AR
journey to bring your online retail space to life!
Rupert Deans (Plattar) and Kenneth (J) Norness (Spa World)
Session 2:
The humanisation of biometrics and AI 
Biometrics is coming, in fact, many of us use it daily when we use our phones.
Retail NZ is leading the way to demystify this technology in the retail space. In this two-part discussion, join the General Manager of Innovation & Biometrics at NEC as he explains
the uses of biometrics and some of the considerations for retailers. We want you to
leave feeling informed and know who to contact if you need advice.
 
11.00am: Guest speaker
Biometrics 101
Steven Graham (NEC)

11.25am: Panel
Biometrics & AI inclusive practice
This panel is led by Retail NZ with an aim to engage retailers in the biometrics and AI spaces by providing education that explains key considerations and concepts for use. 
Facilitated by: Greg Harford (Retail NZ)
Aimie Hines (Retail NZ), Dr. Te Taka Keegan (University of Waikato), Dan Copsey (OtherBirds)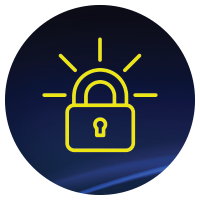 Session 3:
The collision of cybersecurity & payment experiences 
These two areas of technology are changing fast and having a big impact on the retail environment. This session will bring to the forefront what cybersecurity needs to be considered now and in the future. From beating crypto scams, database safety, updates on digital currency. Additionally it will provide a view on how Payments is the last hurdle for full Omnichannel retail engagement and how this will change our store layouts as well as the entire in-store customer experience going forward.
 
1.00pm: Guest speaker
What consumer attitudes to data sharing mean for your business
Riaz Nasrabadi (Visa)

1.35pm: Guest speaker
The last hurdle: instore payments & customer engagement
Andre van Duiven (Sektor NZ)

1.55pm: Panel
Business transformation: payments, customer experience and operational solutions
This panel will showcase how new technologies are encouraging retailers to use
different means of creating instore experiences and, empowering
customers to pay and choose how they want to shop. 
Facilitated by: Rosalind Stewart (Westpac)
Andre van Duiven (Sektor NZ), Rachel McBeth (Honeywell), Jerome Faury (Immersve)

2.15pm: Retailer Ex
Retailer experience: Securecom & Liquorland
For many businesses, when they move to the cloud, there is often a gap in matching the management of the cloud environment to a cloud network solution. Have a listen to how
Securecom and Liquorland worked together to create this and enable accessible store
analytics for them as a retailer. What could this look like in the future?
Greg Mikkelsen (Securecom)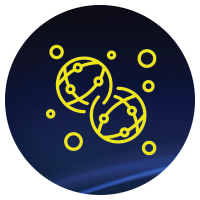 Session 4:
Future focus: The business of what's next 
Have you heard of the Metaverse? Maybe the words Web3 or Blockchain have passed by
your desk. We'll take a look at the future of retail technologies through a different lens and
explain how experimenting now could provide the knowledge needed for the future.
This will be an educational and exploratory segment filled with innovation and
takeaways that will move you forward in your retailer journey.

2.50pm: Guest speaker
The future of loyalty
Chen Peng (Mastercard)

3.25pm: Panel
Making the future of Retail:Tech accessible
This panel is about seeing a future in the Retail:Tech space and making accessible the
ideas we've shared today. We want you to feel comfortable taking these ideas back to your
business and making small, sustainable choices to improve your tech future. 
Facilitated by: Andre van Duiven (Sektor NZ)
Alison Mackie (NZTech), Rupert Deans (Plattar), Brittany Teei (3Bags Full), Brian McGrory (Visa)

3.50pm: International keynote speaker
What is the Metaverse and how can retailers leverage it? 
Katherine Boiciuc (The Web3 Effect) from Australia

4.20pm: Greg Harford (Retail NZ)
Brought to you by New Zealand Couriers.

4.30pm: Tour and networking welcome from Robert Levy, New Zealand Couriers
4.40pm: Finish your day with an interactive tour of Wētā Unleashed and networking drinks so that you can explore and get to know more about what retail technology has to offer
6.00pm: Plattar Prize Winner drawn (be there to win!)
6.05pm: Final words from Greg Harford, Retail NZ Chief Executive
6.45pm: Close
Meet the Retail:Tech 2023 speakers!
We're excited to introduce the amazing lineup of local and international
speakers who will educate and inspire you.
Thank you to all our Retail:Tech sponsors
HEADLINER
PLATINUM
GOLD
SILVER
We'd also like to thank