Download your Shop Nice resources
We've created a range of resources to

help you show your support. They are designed to encourage your customers to #shopnice and that retail workers are people too.
Below you'll find digital logos to use on your website, a range of images to use on social media and in your email campaigns. There are posters you can print and pop up in your windows and flyers to give out to your customers when they visit your store.
Use them all or pick and choose the resources that work best for you! Just click on the image or button you want and when it appears in a new window right click it, to download and save to your computer. Easy!
Let's cover New Zealand with the #shopnice message.
Facebook/Instagram newsfeed images
To help you with your social media content for Shop Nice we suggest something like:
"At <insert store name> we support the Shop Nice campaign. When you're shopping in our store please remember our staff are people too. Let's #shopnice and treat everyone with respect."
(and you can link through to shopnice.co.nz for information about the campaign)
LinkedIn newsfeed images
Email signature
EDM banner
Web banner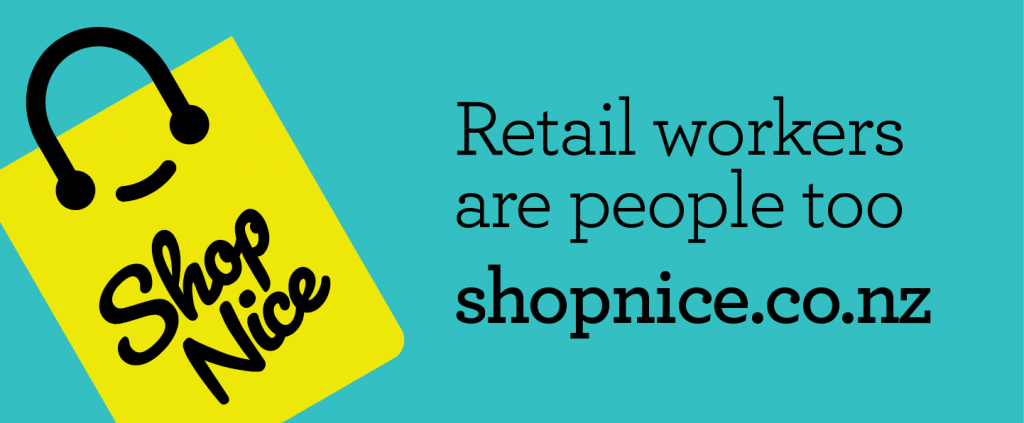 Posters and Flyers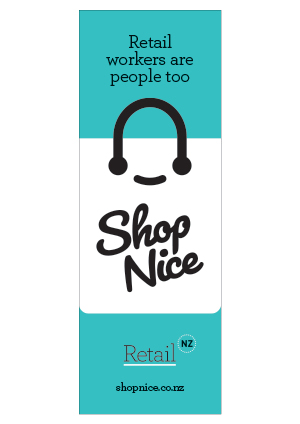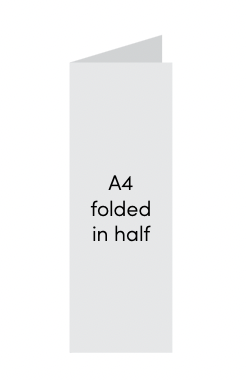 Top Tip:
Are you printing this version on your Home/Office printer? Print it on an A4 page, fold it in half and it will then visible on both sides of your store window.
Shop Nice Logos
Do you have questions about the campaign?
Would you like more information about the Shop Nice campaign? Please email

[email protected]

,
or click the button below to learn more about Shop Nice.
If you need any help accessing the resources, get in touch with the Retail NZ team.