What's the latest retail sales statistics for 2021? Find out with the Retail NZ Sales Index.
Taking a look at current trends and the state of retail is an important part of your business planning and strategising. Here you can view monthly retail sales statistics, to help you get a clearer picture of the retail industry's current status.
The Retail NZ Sales Index measures the credit card spending data, from Retail NZ merchants who process their sales with Westpac. The report shows the monthly movement in average sales value, per site.
---
New Zealand spending compared to the previous year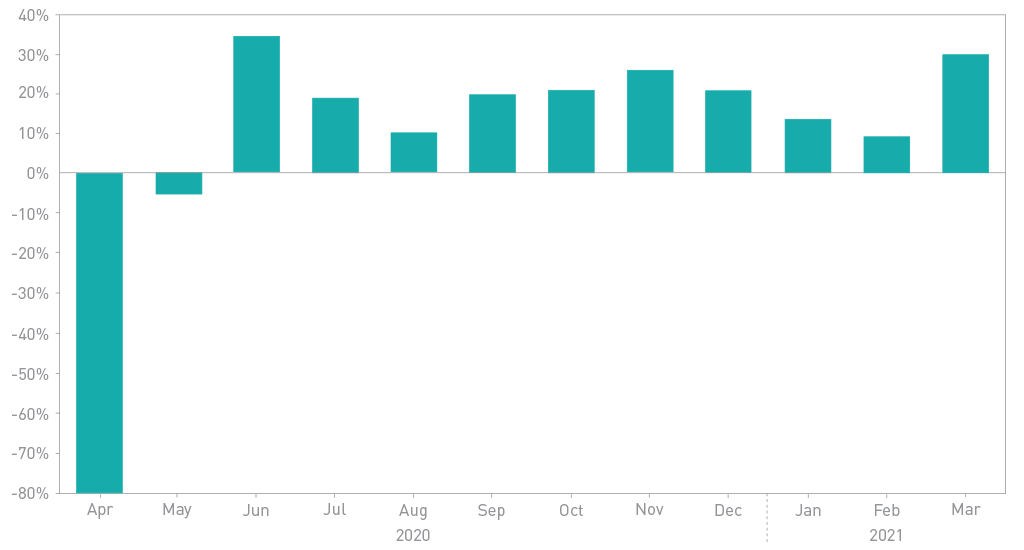 | | |
| --- | --- |
| MARCH 2021 SALES | |
| March 2021 sales compared to March 2020 | UP +29.8% |
March 2021 saw a strong lift in spending, compared to March 2020, with average sales per site 29.8% ahead of last year. For more detailed insights, check out our latest Retail Radar.
---
For more retail insights, qualitive and quantitative data on key factors like wage rates, as well as forecasting for the retail sector, see our Benchmarking Data page. There you'll find our regular Retail Radar, which tracks retail business owners' sentiment over time, as well as key trends. You'll also find our Retailing Now, which is our annual overview of the retail sector. It's your essential guide to the retail marketing, and with Retailing Now you can get insights on what the future of retail looks like. Additionally, you can get a Wages Guide, which is your essential guide to retail wages in New Zealand. When it comes to hiring the right people for your business, there is competition for talent out there. Our annual Wages Guide provides your a benchmark on retail wages, so you can reward your team appropriately.
If you have any questions, please feel free to reach out via [email protected] or 0800 472 472.


Updated 6 April 2021.