Retail crime presents an increasing health and safety risk to employees and customers and to the financial sustainability of retail businesses. The $2.6 billion annual cost of retail crime flows through from retailers to customers to the New Zealand economy.
 Aggression, violence, and other retail crime is getting worse. Criminals are becoming increasingly organised and brazen, putting retail employees and customers at risk.
Our goal is to reduce retail crime, by working in partnership with our members, the New Zealand Police, and other organisations with an interest in crime prevention; and for there to be real consequences for those involved in retail crime.
Update from NZ Police
23 November 2023
Police have reported some ongoing fraudulent activity in stores, some of which you may already be aware of, but it's a good reminder as we start to get busier heading into Christmas.
FAKE $50 NOTES: There have been reports of fake $50 notes being presented in Northland and other parts of the country. Below is a picture of these fakes for you to have a look and make note. They are reasonable copies but have things which make them easy to distinguish:
They are quite a bit darker in colour,
The green bird is not correct,
The clear window is a real give away. In one of these fakes it only has the number 5 not 50 in it. The holograms within the clear window are not correct.
For more info on how to spot a fake banknote or coin, read Reserve Bank of New Zealand's advice here. Please be cautious during cash transaction in the busy season.
BARCODE SWAP – A small group of offenders have purchased barcode making machines. They re-create a barcode for a legitimate item from your store for a lower price item e.g. Power Tool, TV or Printer. They go into store, place the cheap barcode over a very expensive item that is of the same brand and category, and take it up to the counter. They aim for young staff, hoping that they don't pick up that the item they are buying is worth $10,000 not $100, the offender then pays for the item. The same day or next day they go into another branch and explain they got the item from another store but no longer need it. They however have now placed the expensive barcode back on the item and get $1,000 cash refund or credit.  Don't be fooled if they show you a bank statement as that could be falsely made.  
PRE-MADE PHONE CALL – Offenders ring your store first claiming to be from head office or the supplier confirming that a customer will be coming in later today and that you are to give them a refund. When the offender turns up your staff do not question them because they show you a fake email or invoice and remind you that the boss or supplier called the store earlier advising that they could get a refund. Once again the barcode was swapped for a cheaper item initially, when they come in they have put the correct more expensive barcode back on the product. They will always prefer a cash refund.
SELF SERVE CHECK OUTS – The offender will take an expensive item like a TV to the self-serve check out. It will look like they are scanning the item but they also have another smaller item concealed in their hand worth $2 or something cheap which they scan instead, indicating that the item has come up on screen and they pay for that item worth $2 and walk out with a $1,000 TV.
SELF SERVE CHECK OUTS (supermarkets) – The offender goes to the self-serve check out. They might place a bag down on the ground which has items concealed in it and only pay for the items in their hand. They then place the paid for items into the bag and walk out with lots of unpaid items. They may also pay for a couple of items that they have in their hand but under their jacket or inside their bag is a large piece of meat. They may also use the look up screen and select a cheaper item and place it down on the scales to be weighed where in fact the item they have is worth much more.
In general, our advice for retailers is to: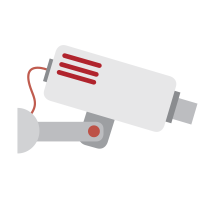 Review your security
Have you got cameras, physical barriers and clear lines of sight to the street?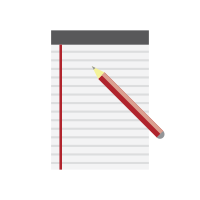 Train your team
Train your team. Make sure everyone knows what to do in the event of a robbery.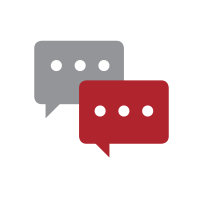 Communicate
Communicate with other retailers and the Police. Know what's going on around you.
Retail NZ has a range of resources available
Take a look at our advice, guides, webinars, e-learning and supplier recommendations to support retailers dealing with retail crime:
Resources by Retail NZ
Resources in conjunction
Webinars
Store signage:
We have created a range of security signage you can print out and put up in your store. They are FREE for Retail NZ members – make sure you are logged in to access this free poster. Let us know if you need help logging in.

See more advice and other information here:
If you have any questions about managing retail crime, please get in touch with our Advice Service at [email protected] or phone 0800 472 472 (1800 128 086 from Australia).