Welcome to Retail:Tech 2023!
Thank you for joining us. It is fantastic to have so many people here for this sold out event!
Today, thought leaders and innovators will share their knowledge and expertise, educating and encouraging you to navigate this exciting part of the retail environment.
We want to take you on a journey. One that allows you to imagine what could be and (maybe) rewrite your own business's tech story for the future.
LET'S IMAGINE THE FUTURE – TOGETHER!
Thank you to our
sponsors, exhibitors
, speakers and of course you for joining us
– we hope you find it a fun, valuable and enjoyable day.
Engage during Retail:Tech 2023
We will be using Slido throughout the day to ensure you can engage with the speakers.
You will be able to ask questions, answer polls and type in word clouds.
To get set up, go to www.slido.com​ and enter in the code #1858721
Don't forget to share your experience and thoughts from today online using #RetailTech2023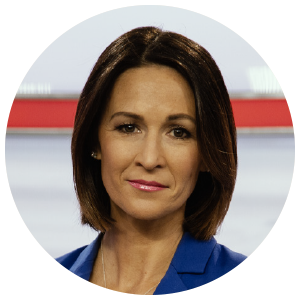 We're excited to introduce our talented MC for Retail:Tech 2023 – Sacha McNeil!
Sacha is a highly respected Kiwi news presenter and journalist with more than two decades of experience under her belt for Mediaworks and TVNZ.
She will be bringing her passionate and hardworking nature to Retail:Tech 2023, using her invaluable knowledge and charisma to make this event one to remember.
PLUS:
Every attendee* at Retail:Tech 2023 will go
in the draw to win a
$20,000 prize package from Plattar
.

What you will hear about
Come on a journey with us…
Meet the Retail:Tech 2023 speakers!
We're excited to introduce the amazing lineup of local and international
speakers who will educate and inspire you.
Thank you to all our Retail:Tech sponsors
HEADLINER
PLATINUM
GOLD
SILVER
We'd also like to thank