21 September 2022
Episode 13:
Visa
Earn the loyalty of your modern-day digital customer
Visa commissioned research to examine existing loyalty programmes in New Zealand, which highlighted a need for retailers to pivot to forge strong and enduring connections with shoppers in today's digital world.
Customers today are demanding more from their digital experiences and loyalty schemes. Visa's new loyalty report has all the insights to help Kiwi retailers leapfrog from "tried and true" methods to building world-class loyalty programmes that create instant brand affinity with your customer in 2022 and beyond.
Download the full report here: Loyalty Insights | Visa

#LoveWhatYouDo
In this 10 minutes episode, Ivana discusses about the Loyalty Insights:
Interviewing loyalty thought leaders and consumers
What consumers feel and think about a loyalty programme
How New Zealand retailers can use loyalty programmes to build loyal and engaged customers
Moving loyalty programmes to 'Digital First' space
How it would benefit retailers & consumers.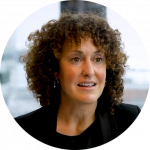 "Just like businesses had to move their whole operations online over the last couple of years during covid, loyalty programmes are no different. They need to move into the 'Digital First' space as well."

Ivana Tranchini

,

Visa
Watch Episode 13
---
Proudly supported by

---
The team at Retail NZ are bringing you hot tips and key strategies. Be ready to be inspired and motivated for your own business!
With our How-To Retail series, we delve into the journeys of New Zealand's great retailers. Undeniably, the people we interview are doing it right.
We love hearing about how retailers build businesses from the ground up. It's awesome seeing people follow passion, and operate with great communication and awesome values.
If you have any questions, comments, or if you've got a retail story that you'd like to share with us, please feel free to get in touch. You could be featuring as the next inspiring Retail NZ story!